244 Barrington St, Spreydon
This ground level space is great for many different kinds of businesses, it has the busy Barrington St frontage and Barrington mall just around the corner, it's at a high traffic location.
It used to be part of bigger space leased by Westpac bank. It is like a canvas now for you to have your touch on the internal design. After the space was divided, this space has 76m2 floor area.
There is a structural metal beam as shown in the photo, it is left to the lessee to make their own design with it to suit their business.
There is an air conditioner.
Vinyl on the floor has been laid late 2018. Photos were taken before that.
One car's parking space is allocated.
The building NBS rating 77%.
$400 per week including GST and outgoings.
363 Lincoln Rd, Addington / City Central
This advertised space is the right hand part in the first photo, next to New York Deli.
It is at the Hagley Park end of Lincoln Rd, next to the previous Mobil petrol station.
It has Lincoln Road frontage, and has one side visible to the intersection of Moorhouse Ave and Lincoln Rd, here is one of the highest traffic hot spots in Christchurch.
The interior is like a bland canvas that you can design to suit your business needs, it can be retail, hospitality, office, ect. For some kind of business consent may be needed from City Council.
It is around 100m2. There is an open space from the entrance, with existing air conditioner. At the back there is divided space with hand basin, next to it there are shared toilets including a disability one. Under the air conditioner there is a mirror, knowing this you will understand better one of the photos.
Depending on your needs, parking space can be rented from other owner which will be facilitated by this owner.
$2,300 per month including GST, outgoings and carpark. Photos are here.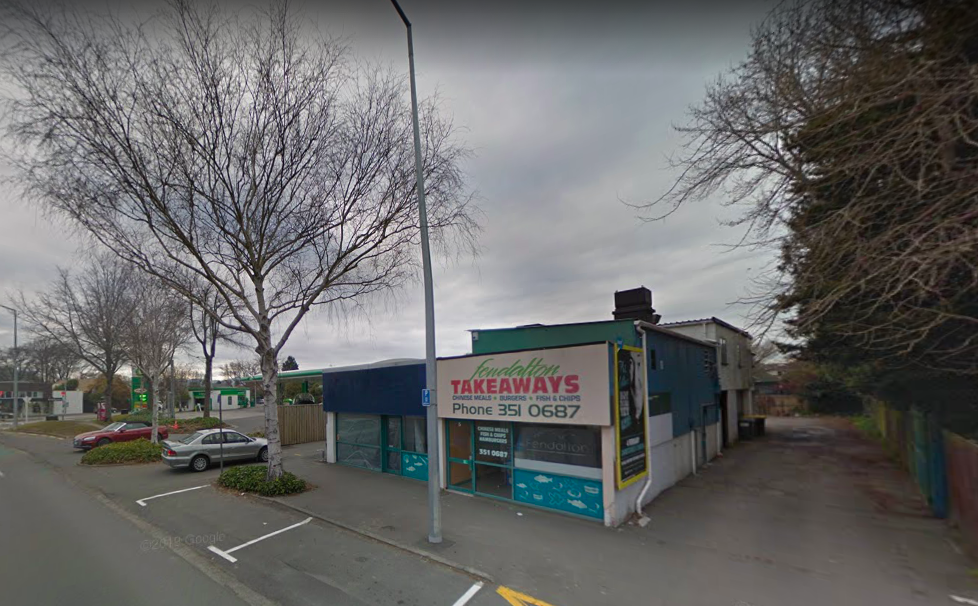 5 Memorial Ave, Fendalton
This premises has approximately 95m2 floor area downstairs and 60m2 upstairs. It was used as fish whole sale business. U
pstairs there is a good sized office, a large staff room with a locker room and shower room.
There are allocated 2 carparks at the back for you, another one is for property owner that you can use along with the next door shop since owner seldom comes around.
Next door it's a Fish n Chips / takeaway shop. One fence away it's BP station, Fendalton shopping centre is a short walk away.
It's in a well sought after neighbourhood, convenient to buzzing commercial hub of Riccarton and central city. You will have excellent visibility on this main road Memorial Ave that has high traffic volume, and also from Clyde Road since it's close to the two roads intersection.
$2,920 per month including GST excluding outgoings. Photos are here.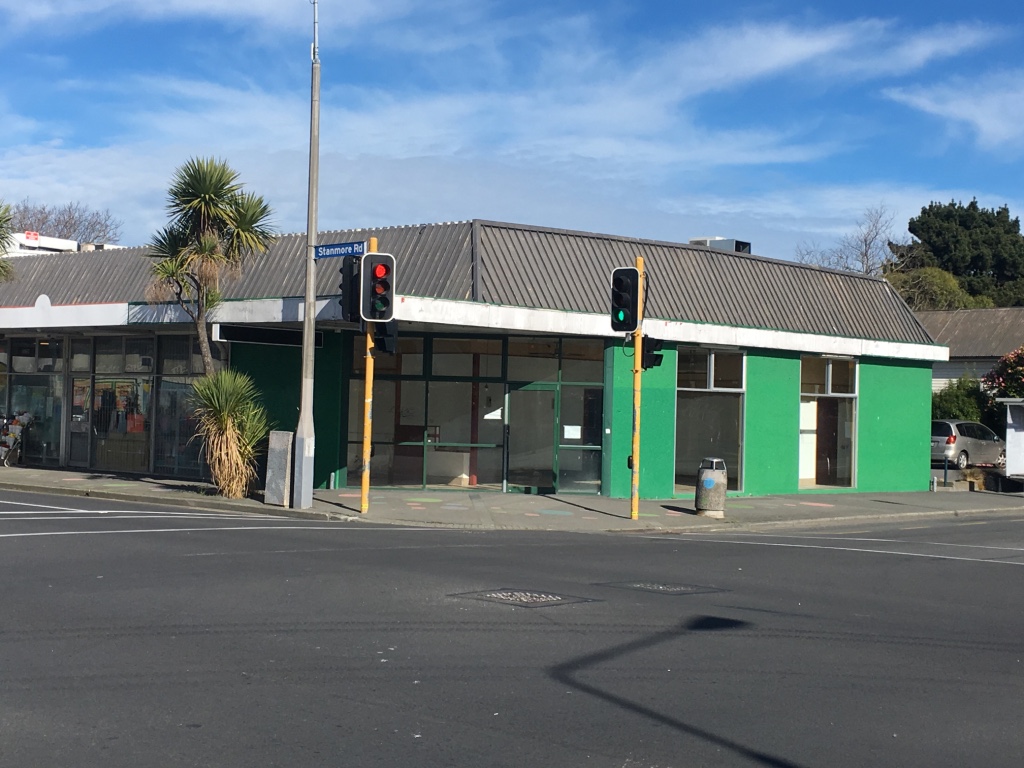 103 Stanmore Rd, Linwood
This corner shop or office on a busy intersection is superb for its visibility and convenient location with only a couple of minutes drive a rental city.
Refurbishing will be completed in November, then more photos will be added.
It has around 80m2 floor area. It is sun drenched on most parts.
It was a subway outlet for many years. There is a large kitchen area, with a chiller.
There are 2 toilets including a disabled one.
At 103 Stanmore Rd there are existing two leases, one is a convenience shop and the other a clothing store. There are 19 carparks shared with 3 leases, the parking was quite adequate when subway was open. There is easy street parking here.
Rent is $1,900+GST+outgoings per month.
This approximately 80m2 floor retail space is located in a busy suburban retail mall, at the corner of Stanmore Road and North Avon Road. You will have parking here, while having the benefit os lots of foot and vehicle traffic.
Divided into two areas, this property provides a bigger area at the front to display and sell you products, slightly smaller rear area for your office and break room.
Property is currently vacant, ready for the new tenant to move in. It used to be a FRUIT & VEG shop and before that a Bakery.
Rent is $17,500.00 + GST + outgoings per annum.