We are commercial property management agent and don't charge commission. We help the following properties' owners as prospective tenants' point of contacts for the leasing.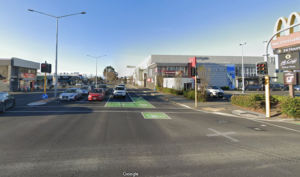 5 & 15 Buckleys Rd, Linwood
There are office rooms at 5 Buckleys Rd and 15 Buckleys Rd. Both are at first level with nice views. The two buildings are next to each other. 
5 Buckleys Rd has a whole level 
around 200m2 available, it has 
one power metre. There are 5 office rooms, 3 communal areas including one with sofa and TV for meeting clients and one 

as lunch

 room that has cooking facilities. There 

is 2

 toilets and a bathroom. There is shared parking space and plenty of off-street parking. It's $550pw including GST and outgoings. If you only want to lease only some rooms instead of the whole level, 
the rent is from $110pw with electricity shared. Downstairs there is a well established one convenient shop.  
15 Buckleys Rd has two office rooms, each has its own separate power meter. They are 
32m2 and 28.26m2 respectively. It's $285pw including GST and outgoings for both rooms. If you want to lease just one, the price is half. The downstairs and other upstairs rooms are leased to well established businesses including Linwood Law. There is easy parking. 
The offices are well located, close to Linwood Avenue intersection with high traffic volume. It's opposite Eastgate Mall.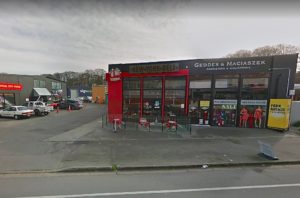 363 Lincoln Rd, Addington
The right hand part in the first photo and the previous New York Deli shop on the left are both available. You can lease one or both. They have separate power metres and internally connected, the internal connection can be locked up for separate leasing.
The shop on the right has around 100m2 floor area. There is an open space from the entrance, with existing air conditioner. At the back there is divided space with hand basin, next to it there are shared toilets including a disability one. Under the air conditioner there is a mirror, knowing this you will understand better one of the photos. The interior is like a bland canvas that you can design to suit your business needs, it can be retail, hospitality, office, ect. For some kind of business consent may be required from City Council.
The previous New York Deli shop has existing full eatery set up that you can use straight away. It has around 90m2 floor area. Photos of this part will be added soon.
It is at the Hagley Park end of Lincoln Rd, next to the previous Mobil petrol station.
It has Lincoln Road frontage, and has one side visible to the intersection of Moorhouse Ave and Lincoln Rd, here is one of the highest traffic hot spots in Christchurch.
Photos are here.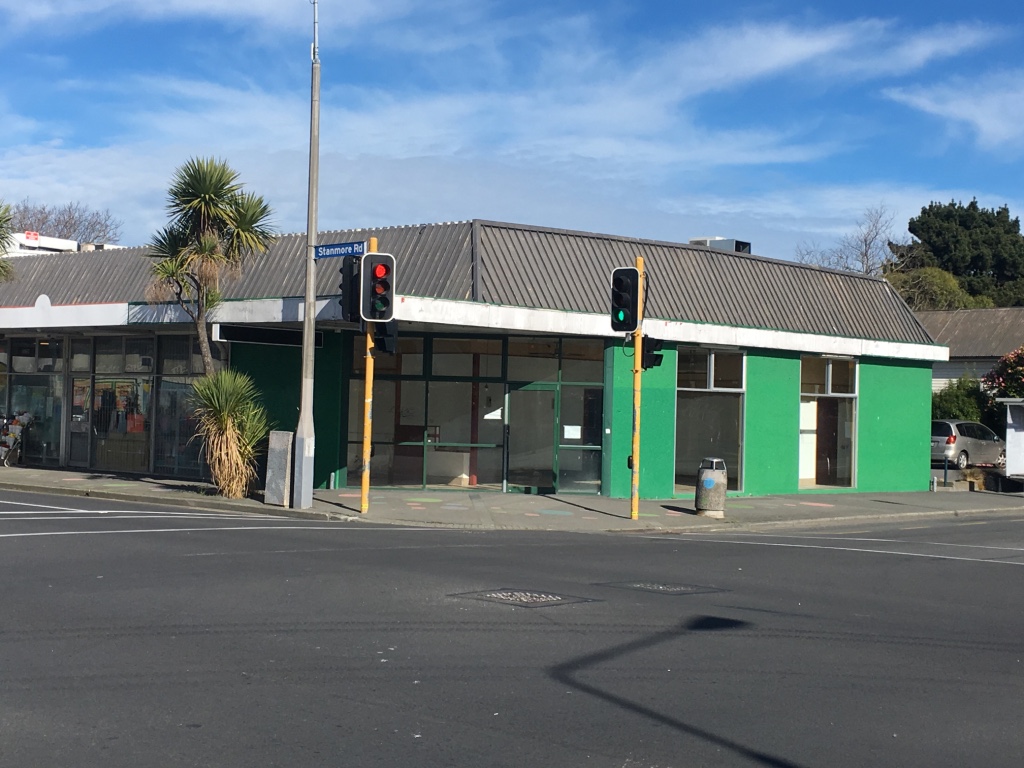 103 Stanmore Rd, Linwood
 This is corner shop or office on a busy intersection is superb for its visibility and convenient location with only a couple of minutes drive a rental city. Rent is $1,900+GST+outgoings per month. 
Refurbishing has been completed before the photos were taken. 
It has around 80m2 floor area. It is sun drenched on most parts.
It was a subway outlet for many years. There is a large kitchen area, with a chiller.
There are 2 toilets including a disabled one. 
If you want more space, next door 2 shops are now available. Each has a toilet and also around 80m2, each shop's rent is $1,770 +GST per month each plus outgoings.
At 103 Stanmore Rd there 4 shops together, one has a long term convenience shop lease. There are 19 carparks shared with 4 shops, the parking was quite adequate when subway was open. There is also easy street parking here.
Photos are here. 
343 Stanmore Rd, Richmond
 This approximately 80m2 floor retail space is located in a busy suburban retail mall, at the corner of Stanmore Road and North Avon Road. You will have parking here, while having the benefit os lots of foot and vehicle traffic. 
 Divided into two areas, this property provides a bigger area at the front to display and sell you products, slightly smaller rear area for your office and break room. Property is currently vacant, ready for the new tenant to move in. It used to be  a FRUIT & VEG shop and before that a Bakery. 
 Rent is $17,500.00 + GST + outgoings per annum. 
 Photos are here.